Reducing risks with comprehensive services
With more than 10 years' experience working with designers and architects, our flexible services are designed to save you time and money while keeping projects on schedule and within budget. Our goal is to support you, not to take over. We work alongside you and your team to manage finance and contractual matters, so you can focus on design.



construction costs escalating

setting realistic budgets and delivery times

unscrupulous contractors overcharging

lack of clarity around processes, project delivery and risk management?
We create accurate reports, carry out cost analysis and development appraisals, and ensure contracts, budgets and delivery times are accurate. It's all part of the Multiproject service.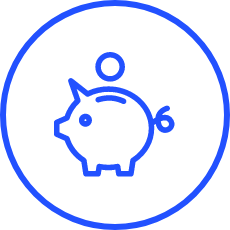 Cost management is vital to the overall success of your project. Our team can help you plan, cost, budget and deliver with expert support and guidance at every step.
Our processes are designed to keep projects running smoothly and to build realistic budgets and expectations. We work closely alongside your team to ensure you have full visibility of costs and any potential issues that could delay your project.
The service includes preparing cost plans and estimates, setting budgets and making sure the project stays on target, risk management, procurement strategy advice, preparing bills of quantities, issuing tender documentation and completing the final account.


fewer disputes and delays



clarity at every stage of the project


up-to-date costings as the project progresses


we fulfil bank and funders' monitoring requirements
Keep costs accurate and minimise financial risk with our quantity surveying service. We follow the latest RICS guidance to streamline every aspect of your project.
Our team can advise you on matters from feasibility to completion, including defining the project, preparing tender documents and contracts.
We assess value for money, monitor cost variations and can make payments to ensure the project stays within your pre-defined budget.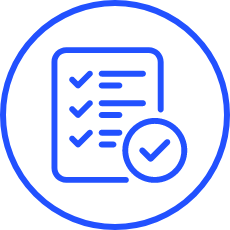 Contract administration acting as employer's agent
From tender to completion, there are contractual responsibilities and documents that must be issued under contract terms and due dates to be met. By appointing the contract administrator or employers Multiproject as your employer's agent, we can handle contract management and coordinate the tender process on your behalf.
We will also administer change control procedures, agree the defects reporting process, issue the final certificate and agree your final account.
Whether you need an expert to issue instructions, review documents submitted for approval, consider claims or arrange handover, we can handle everything involved in contract administration so you can focus on design.

administer change control procedures

review and produce relevant documents

define reporting processes

Supporting you every
step of the way
Working with a construction cost consultant can add value at every stage of the construction process. Our services can be tailored to suit your business and your needs.
Here's an example of how we work with clients:
1. Pre-purchase and concept stage
Get potential sites appraised in a professional and consistent manner. We provide clear, concise reports to help you make smarter decisions around site purchase and value and initial information on funding requirements. With clear projected costs and ROI, you can choose the most profitable approach.

appraisal of proposed sites


ROI calculated for multiple scenarios

make an informed decision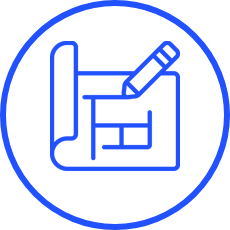 Find out any planning constraints or conditions and understand the financial impact on your proposed project. We offer assurance to help you pursue the most profitable strategy.

Assess buildability risks

understand the financial impact of constraints and conditions


determine the most cost-effective strategy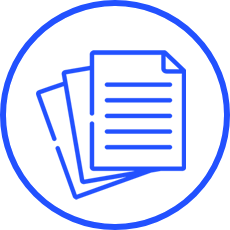 3. Drawings and documents
Get a deeper understanding of the financial impact of your design decisions. We can help you avoid costly and unprofitable solutions so you can keep costs under control.

cost plan for construction methods in consideration

help to choose the right methods for your project

advice around procurement and contracts

project development reports and updated ROI calculation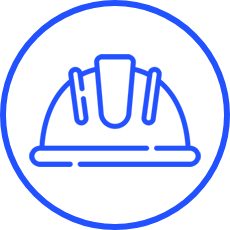 Eliminate the risk of inaccurate pricing and vet prospective contractors to remove those who risk missing project deadlines or failing to deliver high quality work. We can also provide thorough contract documentation to minimise disputes and claims for costs in the future.

preparation of paperwork such as bill of quantities, contracts and pricing schedules

reviewing costs and design information

assessment of tender returns

attendance at pre- and post-tender meetings
Rest assured your project will be completed on time and to budget. Payment controls will be put in place to ensure contractors are paid accurately, and we can provide early warning of any delays or quality issues so you can take preventive action.

assessment of variations and other claims for cost

prepare cash-flow predictions and check interim payments

contract administration/employer's agent including advice on issues

attendance of ongoing monthly meetings

reporting on progress, delays and finance

estimated monthly accounts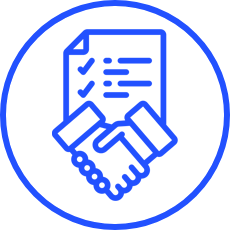 6. Completion and post-construction
Your post contract analysis of the project will help you make adjustments to your business strategy and unlock greater profitability on future projects.

preparation of final accounts

assessment and recommendation LADs and assistance around settlement

overseeing contractual issues and advice on claims

project reports with cost estimates and overrun

recommendations for future improvements
"We started working with Multiproject last year and they are now our go-to partner for cost consultancy on our projects. Everything is delivered quickly and professionally and has helped us make some important decisions. They even advised us not to go ahead with some projects even though it meant them losing out on revenue, they always prioritised our needs like it was their own business and that kind of transparency is golden in this industry!"
"Staying on budget and on schedule is so much easier now! Your team is a delight to work with. We would be happy to recommend you to our network. Thank you for all your help."
"Multiproject are a rare find! Everything was completed quickly and was easy to access and well presented. Would highly recommend"
"We never realized how much we needed help! Bart's team helped us to move quickly and ensure our development stayed profitable and could be completed in the timescales we projected. They are always willing to help us, even at short notice, and everything is always done to a high standards and well presented which makes it easier tho find the information we need quickly. They also use the latest software and tools, and treated our business like it was their own, which meant we always had the best possible information to work with."
"Multiproject provided us with accurate construction cost estimation based on the up to date RICS and market data and precise material, labour and other costs. Bart and his team's help in planning and managing our schedule and costs has been invaluable. My advice is for anyone thinking they can do it all themselves is to just give them a try. Multiproject are now a fundamental partner in our business now and we wouldn't trust anyone else with our projects"